By Dean 'Mac' Nichols, Attorney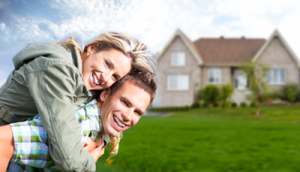 If you have decided to build your own home, it's important to have a residential construction contract in place.
This contract between you and the contractor helps protect you and the contractor, so that you get the house you planned and the contractor gets paid for the house that's built. The contract between you reflects this, helps clarify and resolve any disagreements before the work begins, and provides a plan in case a problem arises later on during construction.
Here are just a few reasons why your residential construction contract should be reviewed by an attorney:
• Ensure it's specific to your situation.
Contractors often provide you with a contract, but in its original form it may not cover all possible circumstances and may have very few terms and/or details. On the other hand, it might be too complicated and full of so much detail that it's difficult to understand. Working with an attorney can ensure that your contract is understandable and covers your bases when it comes to the construction.
• Avoid commonly disputed issues.
These include provisions for the scope of the work, timing, a payment plan or schedule, dispute resolution, attorneys' fees, and contractor default provision. An experienced attorney can help you navigate these areas, explain any unclear sections, and make sure that the contract reflects your wishes.
• Cover potential defects and warranty plans.
There is usually, but not always, an "implied warranty of habitability and fitness for use." This means that the contractor assumes responsibility for construction defects that aren't readily apparent in a standard inspection. While this doesn't require the contractor to build a "perfect" home, it usually covers reasonable workmanship, fitness for habitation, and provisions to remedy any possible defects discovered within a reasonable amount of time.
• Ensure it's fair for both sides.
If a builder provides you with a contract, it may (intentionally or unintentionally) be skewed in their favor. Hiring an attorney to review the contract can be the difference between reaching a fairer agreement and discovering unpleasant surprises down the line.
Your residential construction contract should have terms that are specific, easy to understand, and completely cover the scope of the project. If you would like help looking over or drafting a contract, call our team at Layman & Nichols today.