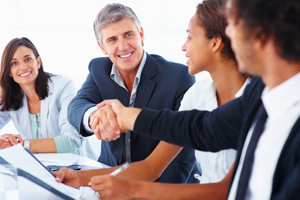 By Dean 'Mac' Nichols, Attorney
A qualified intermediary is essential to completing a 1031 exchange, by directing the process and ensuring that the IRS regulations are complied with. A qualified intermediary is simply the independent party who helps others with a tax deferred 1031 exchange. This person cannot be the taxpayer (buying or selling the property), or a disqualified party (specifically defined in the regulations, but simply put, related by blood or through business).
Because there are very specific IRS regulations for going through with a 1031 exchange, a qualified intermediary will make sure that they are followed. For example, if you—the taxpayer—were to simply put the proceeds of the sale into a separate bank account to use later for the replacement property, doing so would disqualify your exchange because you were in control of the funds. The qualified intermediary needs to handle the proceeds of the sale in order to prevent that result.
During a 1031 exchange, the qualified intermediary acquires the relinquished property (the property sold) and transfers it to the buyer, then holds the proceeds so that the taxpayer does not come into possession of the funds. The qualified intermediary also purchases the replacement property (the property acquired), and then transfers it to the taxpayer, completing the 1031 exchange, which needs to be completed within the set time limits. However, the qualified intermediary is not required to take title to the relinquished or replacement properties, but can satisfy the requirements by other legal means.
A qualified intermediary will also prepare the necessary legal documents for your 1031 exchange and is prepared to advise the taxpayer on how to structure the transaction. Because there are different types of 1031 exchanges, your qualified intermediary will work with you to determine which one will best fit your needs.
Want to know more? At Layman & Nichols we have 20+ years of experience working on 1031 exchanges. Contact us today!